November Birthstone Highlight
Individuals born in November can choose between two sunny gemstones to brighten up the month! Both of November's birthstones, citrine & topaz, are fairly abundant and affordably priced, even in large sizes.
Citrine & Topaz overview:
Citrine is a variety of quartz, which has been used in jewelry for thousands of years
It's most popular shade is an earthy deep brownish or reddish orange, and the finest citrine color is saturated yellow to reddish orange free of brownish tints
Citrine is often mistaken for topaz, but quartz and topaz are actually unrelated mineral species
Topaz features a variety of colors, from yellow, orange, light blue, violet, pink, etc.
It's also given to celebrate 19th wedding anniversaries, and certain types (blue and Imperial, respectively) acknowledge 4th and 23rd wedding anniversaries, as well.
Caring for & cleaning these gemstones:
Citrine
They can be safely cleaned with warm, soapy water
Ultrasonic cleaners are usually safe except when the stone is dyed or treated by fracture filling
Topaz
Warm, soapy water is the best method for cleaning topaz
It's important to avoid steam or ultrasound
Gifting Ideas & Style Inspo
Whether shopping for a November birthday, a 13th wedding anniversary, or just an affordable piece of jewelry, Citrine makes the perfect gift!
1. A pop of color never goes unnoticed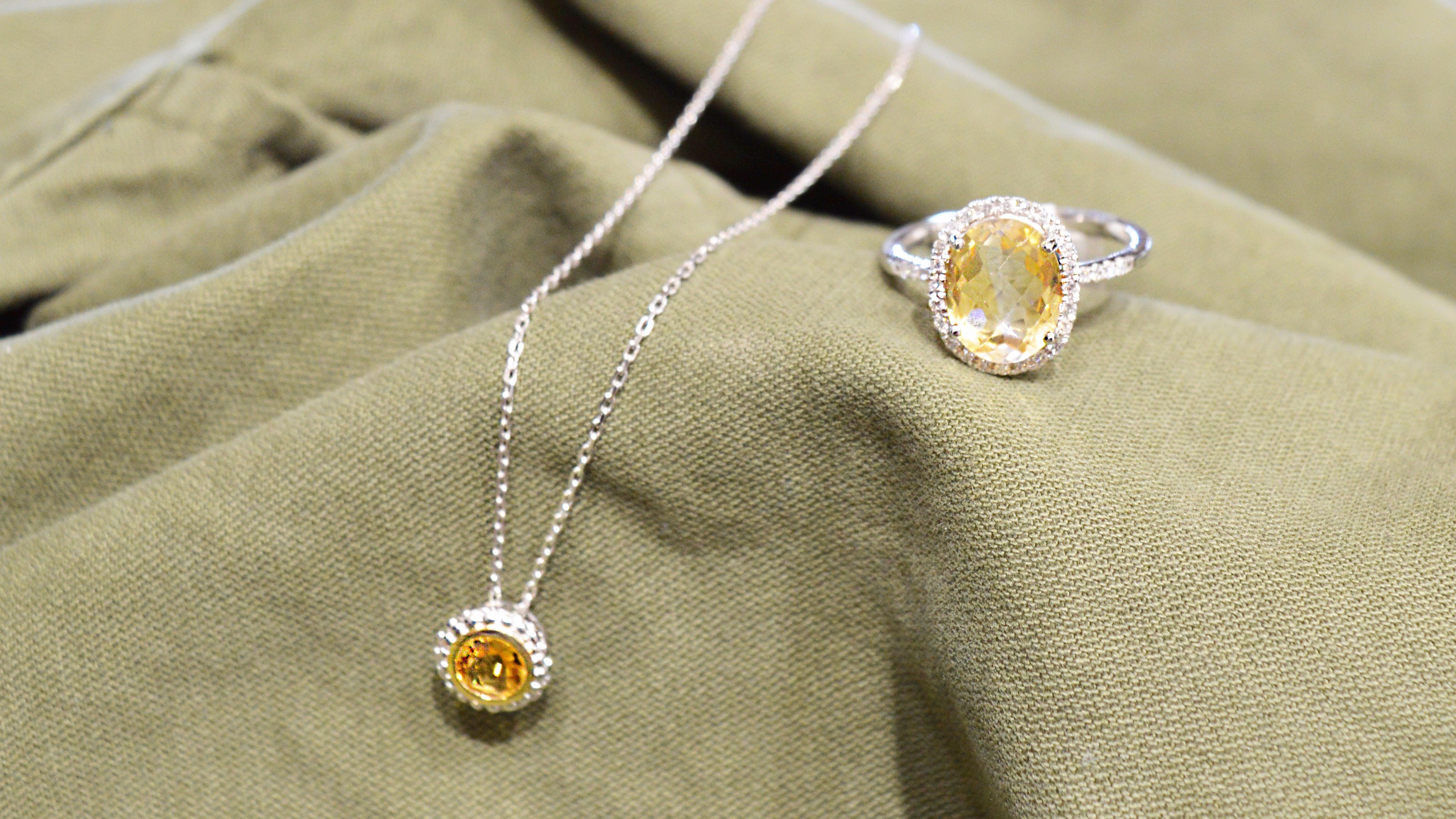 2. The perfect pair - our new citrine birthstone jewelry set features a dainty, two-tone design that's great for everyday wear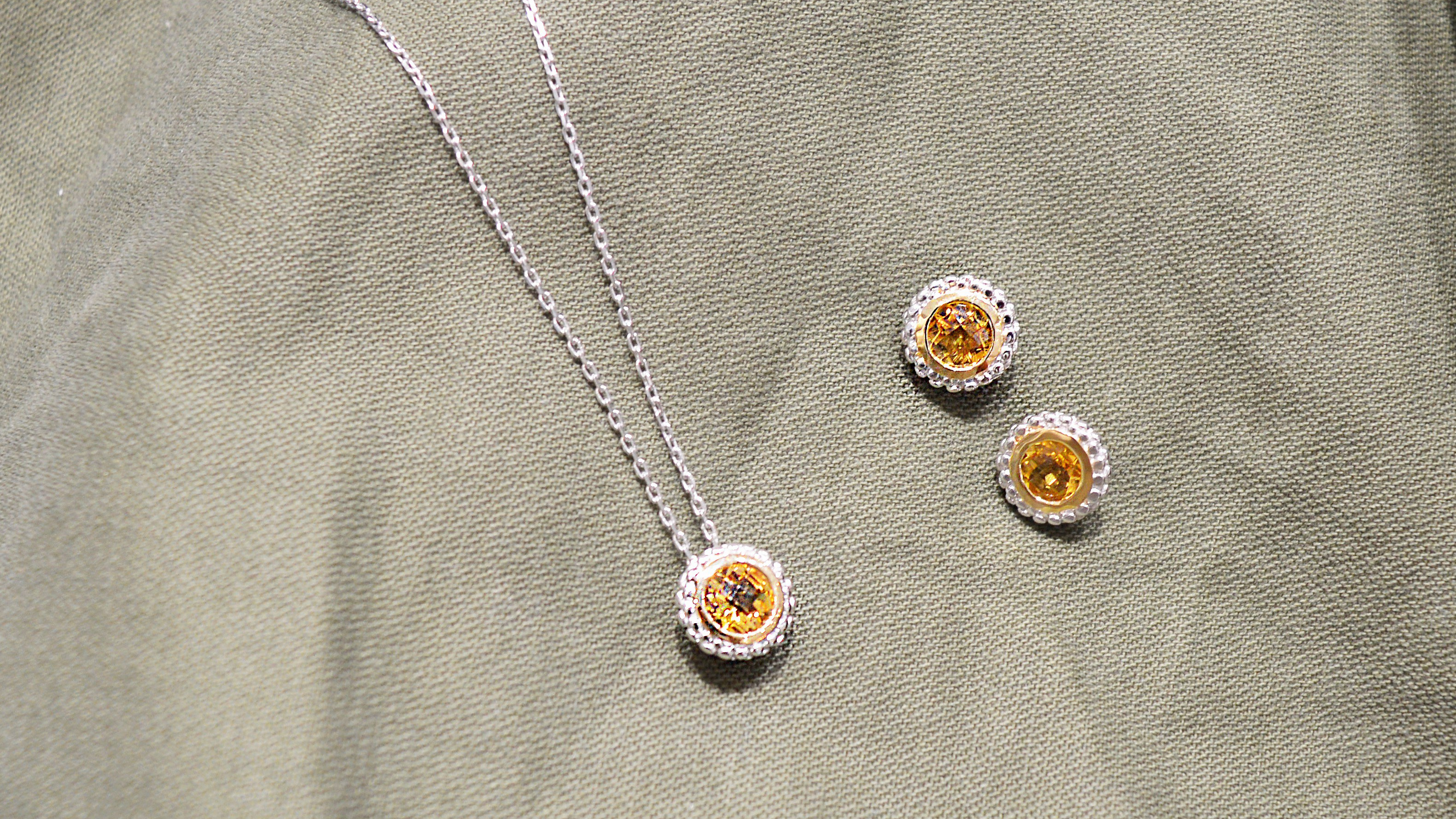 3. Add some sparkle to your look with this citrine & diamond ring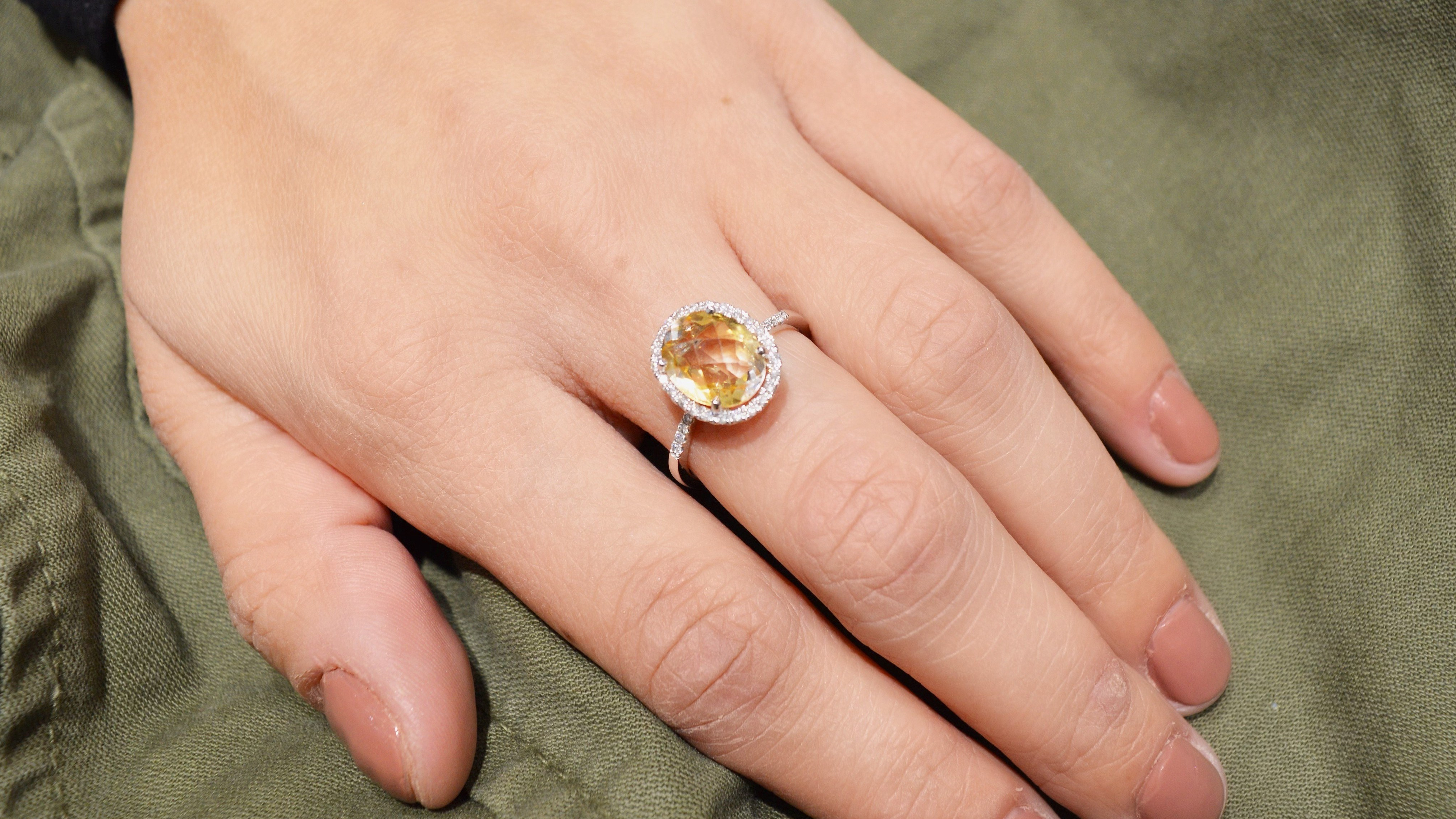 Learn more about these gemstones from the American Gem Society here!