October Birthstone Highlight
Individuals born in October get to choose between two birthstones - opal and tourmaline! October's birthstones offer a full spectrum of gems to suit anyone's personal style.
Opal & Tourmaline overview:
Opal's kaleidoscopic play-of-color can suit many changing moods and tastes to make this gem appropriate for anyone
Dozens of opal varieties exist, but only a few like Fire Opal & Boulder Opal are universally recognized
Color is the key factor of opal quality. Dark backgrounds provide more contrast against vivid play-of-color, making black opal more highly valued than milky white varieties
The most expensive tourmaline are the green to violet colors that are often called "electric" or "neon" by the trade
Tourmaline is desirable because of its range of color options, and it's hardness makes for very wearable jewelry
Caring for & cleaning these gemstones:
Opal
The only safe way to clean opal is with warm, soapy water
Opals are sensitive to heat or excessive dryness
Tourmaline
Warm, soapy water is the best method for cleaning tourmaline
Ultrasonic and steam cleaners are not recommended
Gifting Ideas & Style Inspo
Opal makes a great gift for anyone born in October, but its array of colors makes this gem appropriate for anyone!
1. Perfectly paired 14K yellow gold opal jewelry set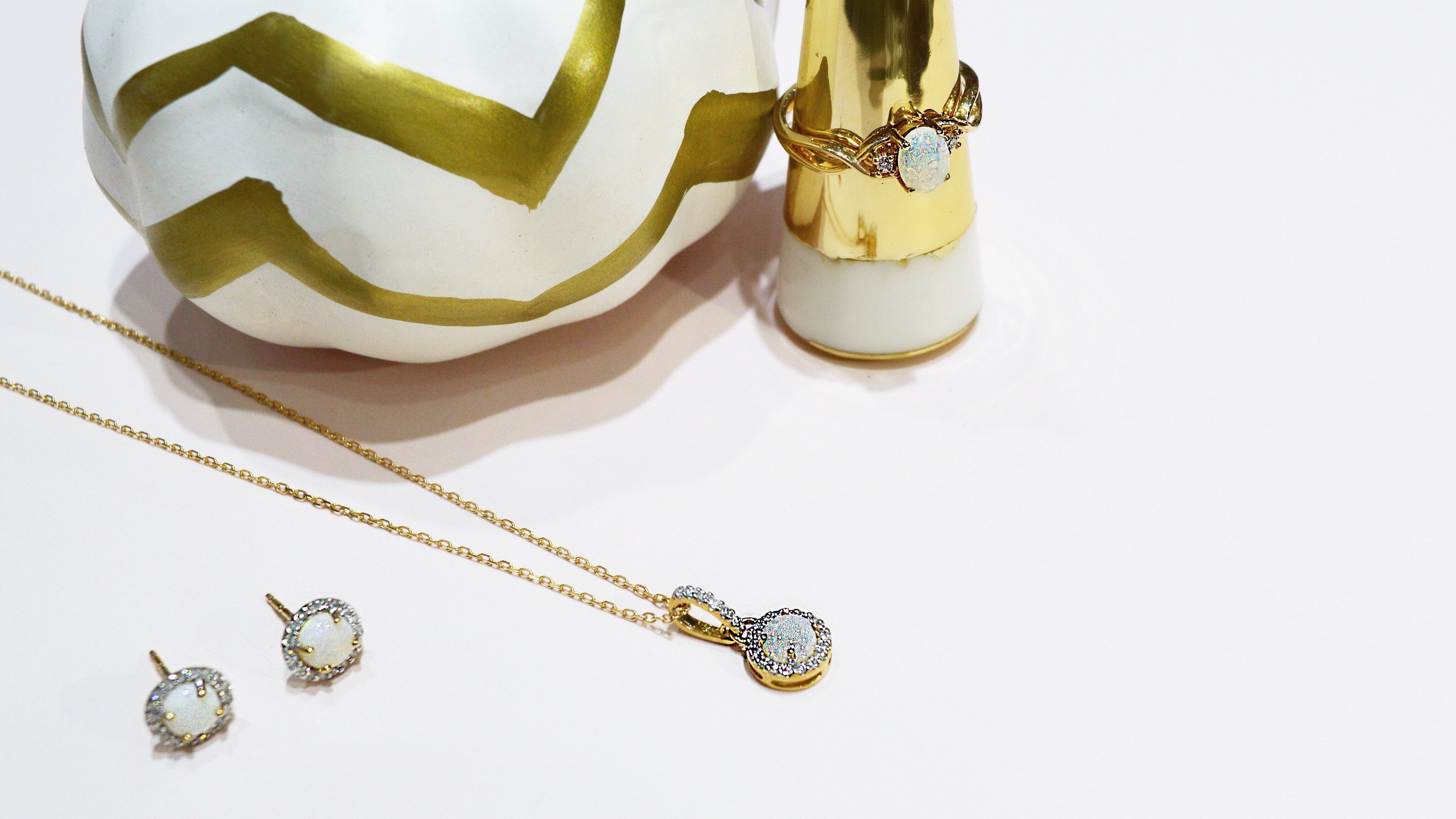 2. Dainty 14K yellow gold opal ring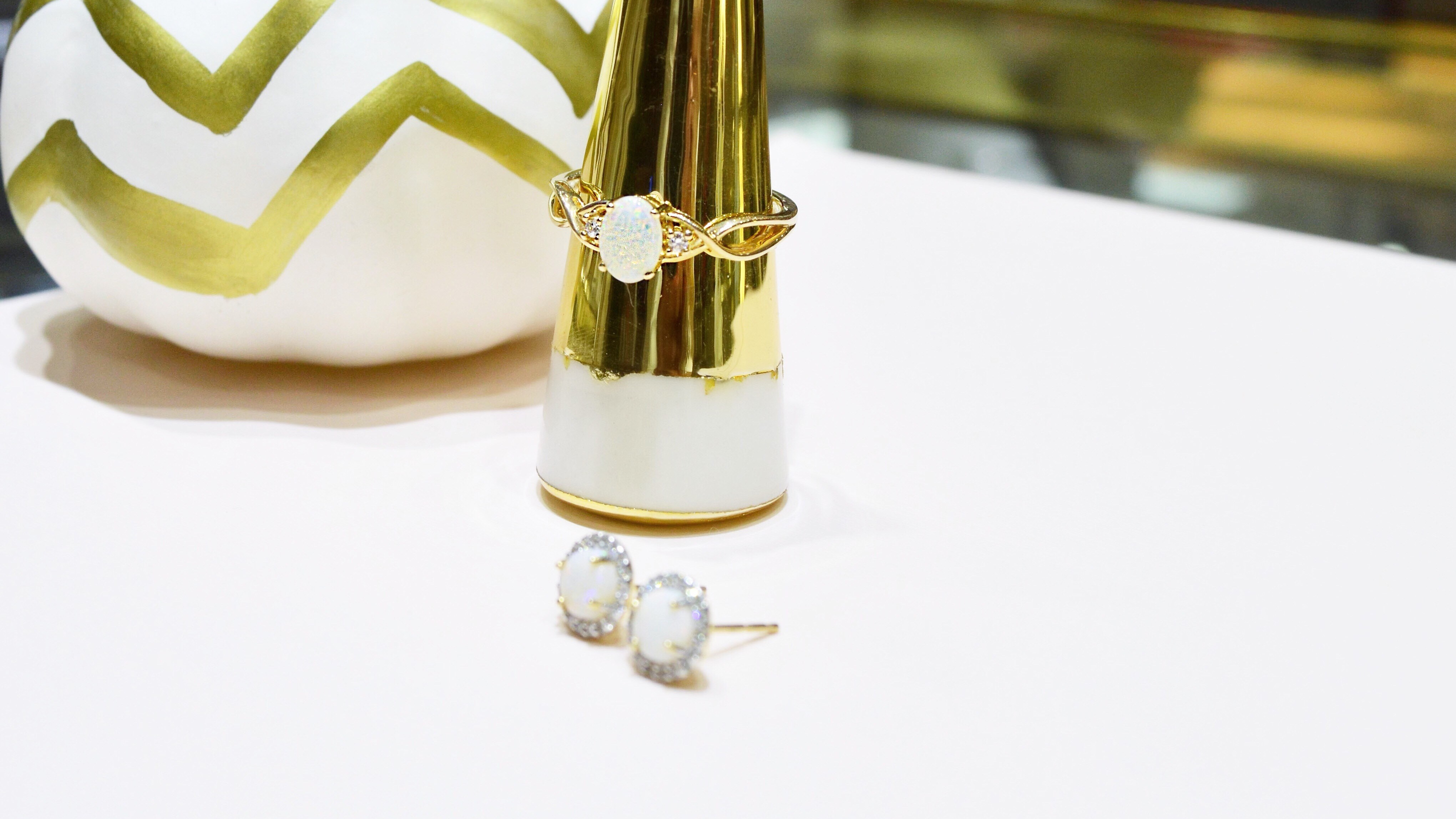 3. Shine bright in these opal and diamond halo studs
Learn more about these gemstones from the American Gem Society here!