August Birthstone Highlight
August not only has Peridot as a birthstone, but the recent addition of Spinel! Spinel was added to the August birthstone lineup in 2016, and it adds a multitude of color choices, while peridot was the original birthstone for August since 1912.
Some fun facts about these gemstones:
Peridot was believed to ward off evil spirits by the ancient Egyptians who called it "gem of the sun"
Peridot is one of the oldest known gemstones & thought by the ancients to protect against spells & curses
Yellowish green is the most popular hue of Peridot but can range from brownish-green to pure green
Peridot only measures 6.5 to 7 on the Mohs Hardness scale, but finished gemstones are fairly robust and easy to wear
Ancient gemstone merchants revered spinel, and it was widely sought after by royalty. It was then known as 'balas ruby.' It wasn't until the late 18th century that we developed the technology necessary to distinguish spinel as a separate mineral from ruby
Spinel ranges in hues from orange to red, pink, purple to blueish-green – making this a very versatile stone. Vivid red is the most desirable color of spinel gemstones
Caring for & cleaning Peridot:
Warm, soapy water is the best method for cleaning peridot
Ultrasonic and steam cleaners are not recommended for this gemstone
Peridot Style Inspiration
Whether you're gifting this classic gemstone or incorporating it into your summer wardrobe, it will leave others green with envy! Check out our summer styling inspo:
1. Treat the August birthday girl to this perfectly paired pendant and ring set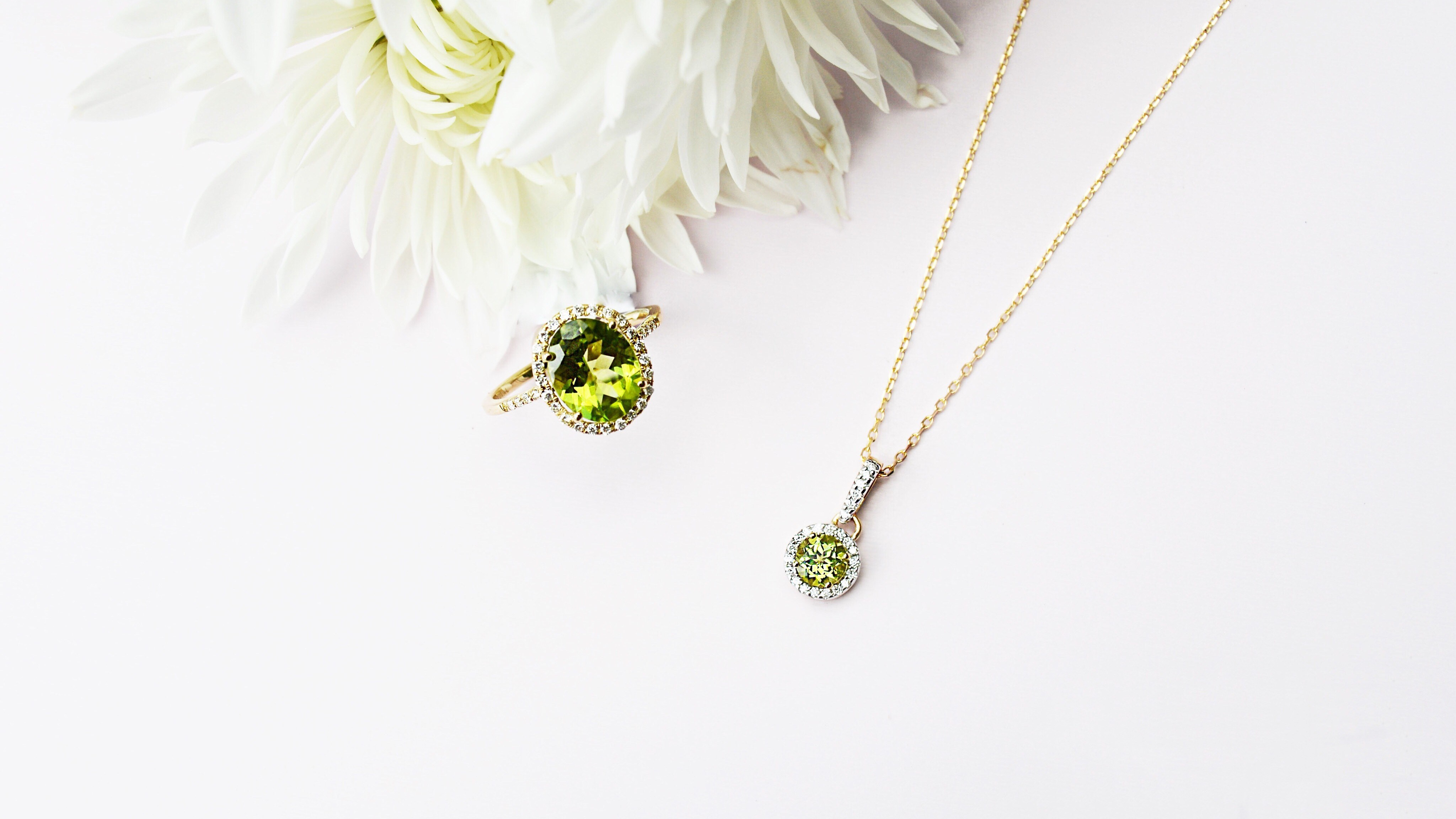 2. Complete any outfit with this dainty 14KYG peridot & diamond pendant
3. Showcase your bold style with a gemstone ring that's uniquely you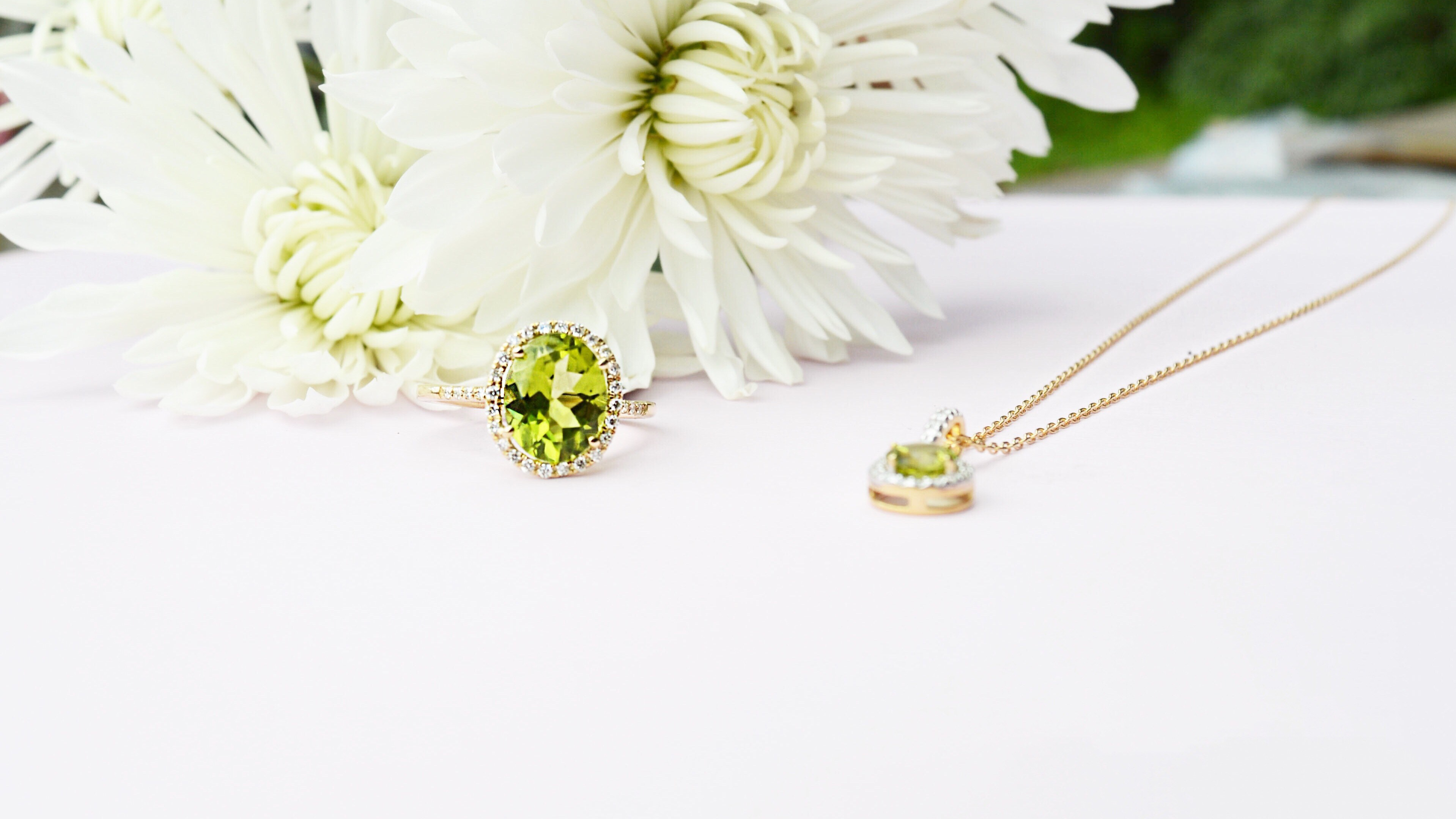 To learn more about these gemstones – check out the American Gem Society article here!