May Emerald Birthstone
Happy birthday May ladies! May birthdays fall right in the heart of spring, and the emerald is the perfect gem to symbolize and celebrate this month.Today we're highlighting the Emerald, prized for its brilliant and beautiful green color.
Emerald color can range from light green to a deep, rich green. The most desirable emerald colors are bluish green to pure green with strong to vivid color saturation and medium to medium-dark tone.
Some fun facts about this beautiful gemstone:
Emerald is the symbol of rebirth, and is believed to give good fortune, foresight, and youth
The emerald was mined in Egypt as early as 330 BC, but some estimate that the oldest emeralds are 2.97 billion years old
These gems are highly prized and intensely colored ones can be quite rare
Take a look at some of our top gifting ideas!
1. Emerald & diamond halo pendant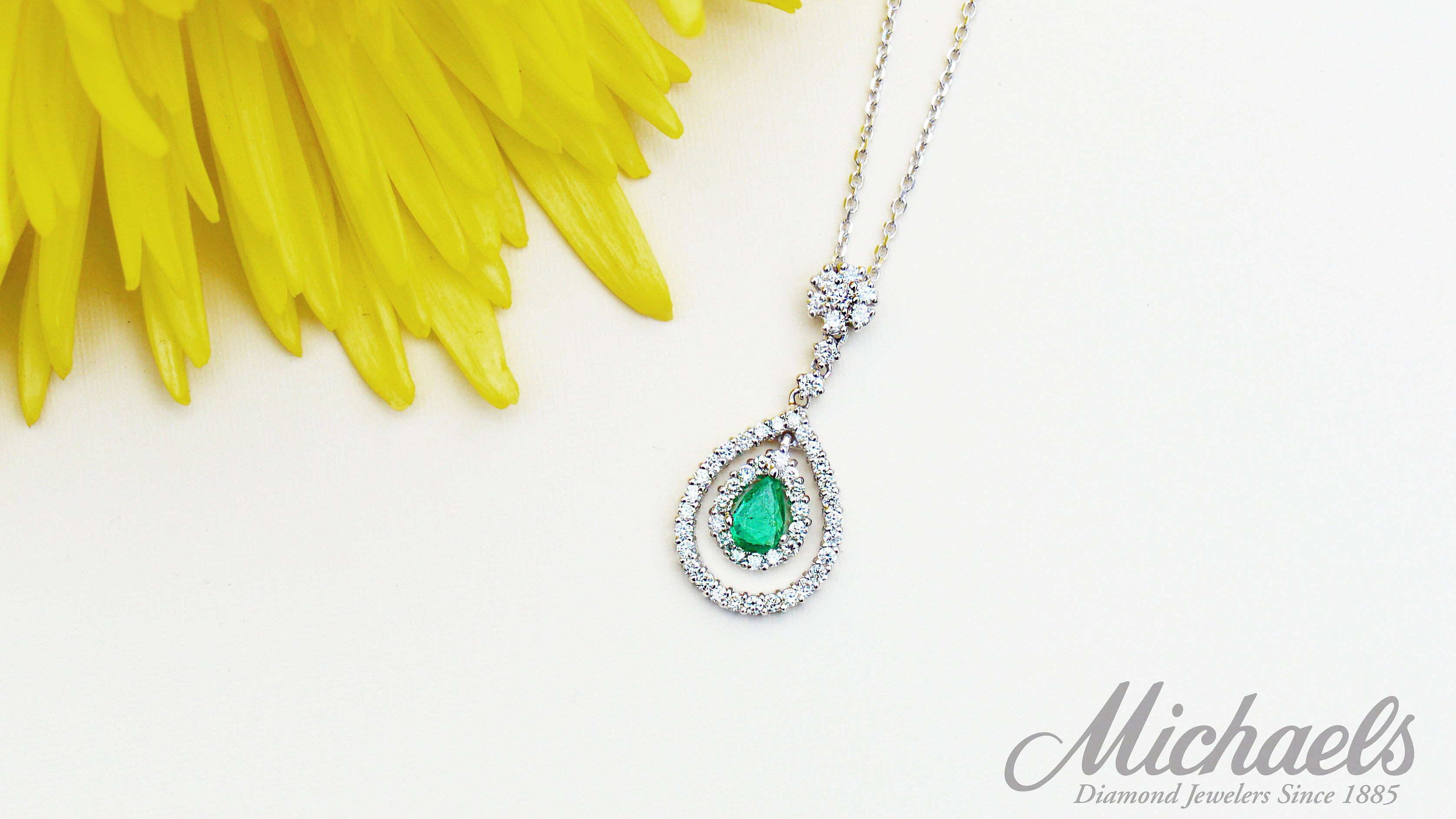 2. Emerald & diamond halo earrings and pendant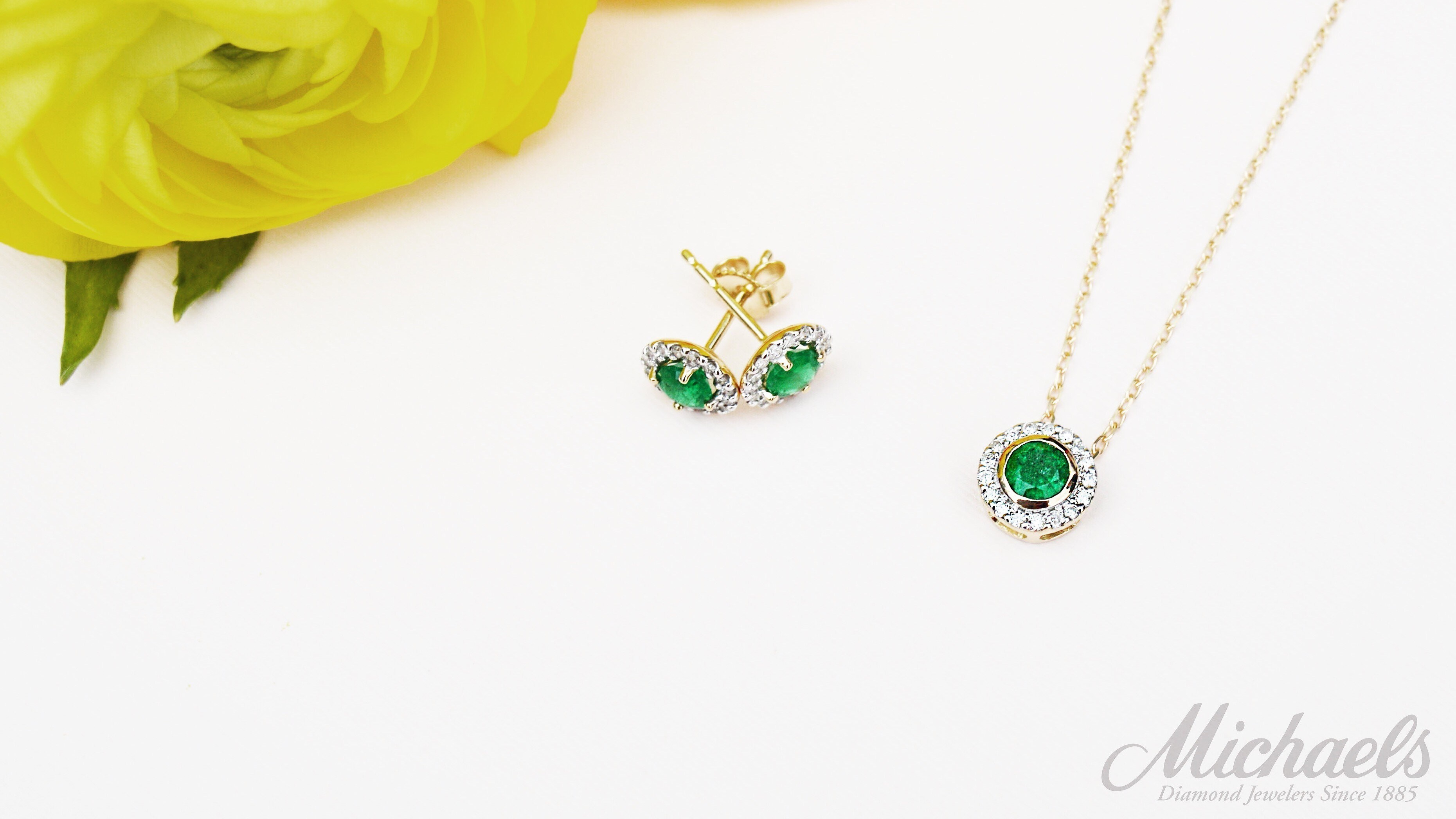 3. Gold emerald & diamond pendant
To learn more about this beautiful gemstone – check out the American Gem Society article found here.