2018 Jewelry Trends
Spring is quickly approaching, and we're loving all of the fashion and accessory trends we're seeing for the season! So to get in the spring mood, we're sharing our top jewelry trends for 2018.
Statement Pearls
We're seeing pearls everywhere this season from embellishment on clothing to statement jewelry. This Tiffany & Co. pearl necklace is a great way to try out this trend.

Brooches
Next, brooches are making a comeback in a big way! Brooches can be worn on the left or right over the bust, as an embellishment at the center of a buttoned collar, on a jean jacket, or on your favorite scarf. The options are pretty much endless. Try this platinum Edwardian Filigree Pin for a unique look.

Vintage Pieces
Vintage jewelry is truly one-of-a-kind, and you can discover unique cuts of diamonds and intricate designs that may have come over from Europe hundreds of years ago. Check out this vintage Tiffany & Co necklace that just arrived in our Estate Collection!

Learn more and browse our Estate Collection at Michaels Jewelers here!
The Chain Drop
The chain drop earring has become a celebrity staple on the red carpet this award season! It's sleek, yet it still makes a statement. These Freshwater Pearl drop earrings are a great affordable option to style this trend.

Cameos
Cameos have become a street style favorite in fashion's flashiest cities, and we will see more of this trend throughout the season! This 10K white gold cameo pin has beautiful detail, and allows you to style two trends in one - the brooches.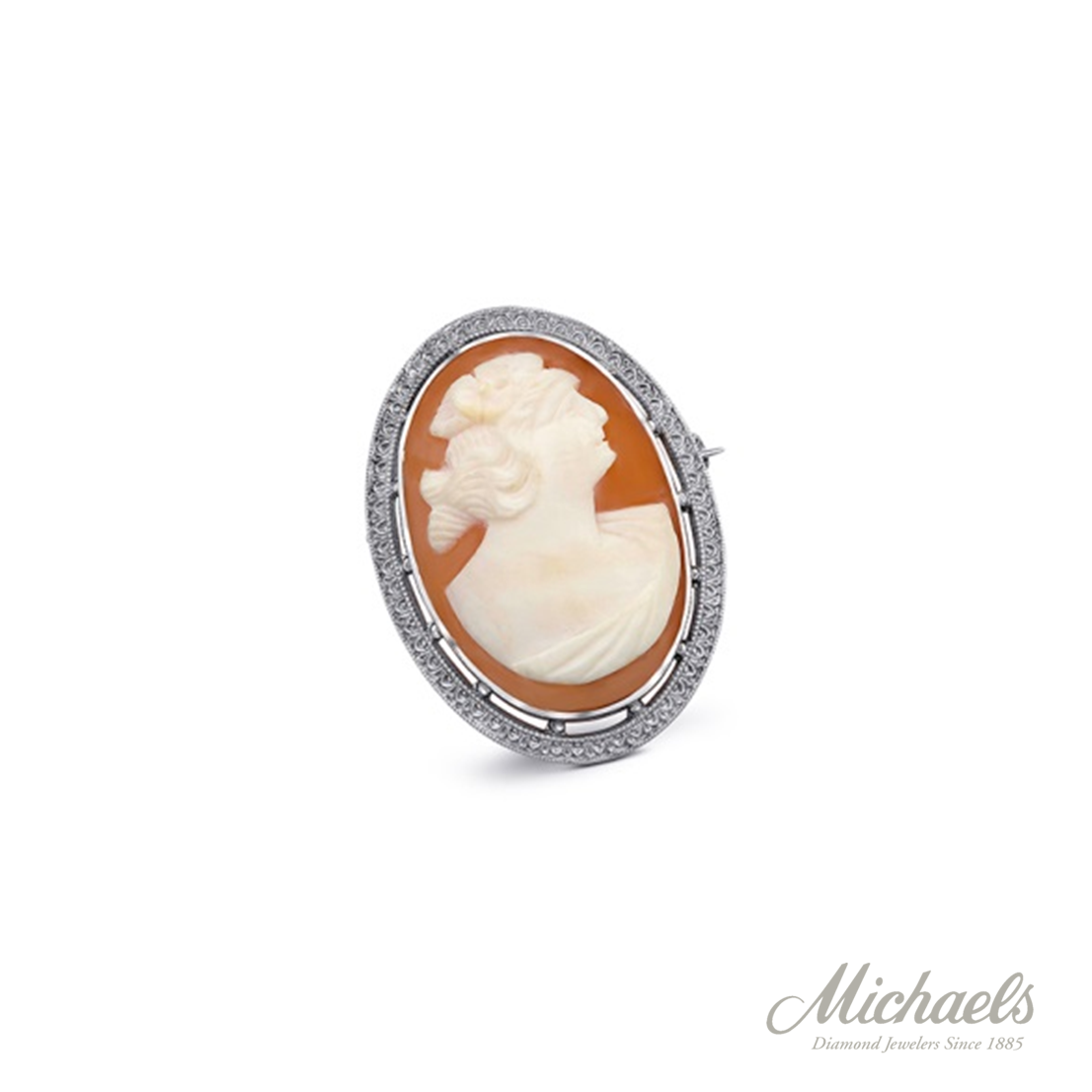 Inlay & Enamel
Lastly, we're seeing jewelry incorporating color and illustration with the use of enamel and inlay. They're definitely having their moment in the style spotlight. This stunning Hidalgo ring features diamonds and blue enamel.

Discover unique, one-of-a-kind pieces like these during our Spring Estate Event! Our touring trunk show will be visiting each Michaels Jewelers store a different weekend showcasing hundreds of designer, era & signature pieces. View the full event schedule here.
Be sure to check out our Spring Estate Catalog below!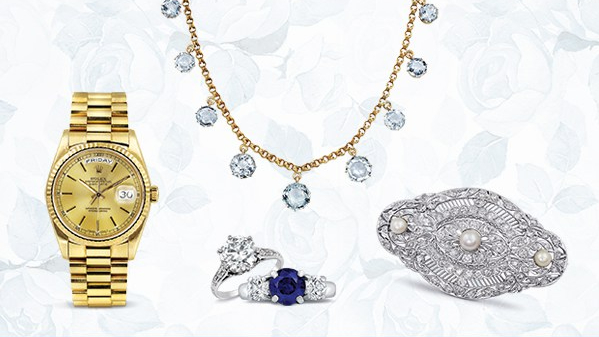 That wraps up our top jewelry trends for 2018. Be sure to let us know in the comments which trends you'll be trying out!