Today we're sharing our top holiday picks under $150. These gift ideas are perfect for any woman in your life, and can be cherished for years to come.
#1 STERLING SILVER & DIAMOND ANGEL PENDANT - $149
First up is this sterling silver diamond Angel Pendant coming in at just under $150. This necklace is 18 inches in length with .10cttw in diamonds. Perfect for any seasonal outfit or worn all year round!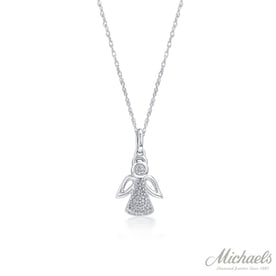 Sterling Silver Diamond Angel Pendant
#2 PANDORA LAVISH SPARKLE RING - $125
Our next pick is the PANDORA Lavish Sparkle Ring as seen in O, The Oprah Magazine Favorite Things Issue. This ring features sterling silver with cubic zirconia stones, and gives a contemporary look with antique-inspired textures.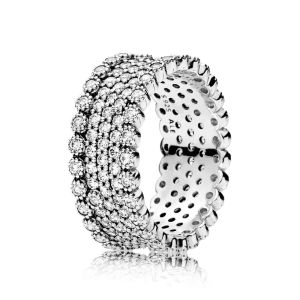 Pandora Lavish Sparkle Ring
#3 ALEX AND ANI NORTH STAR CHARM BANGLE - $32
Our third holiday gift idea is the ALEX AND ANI North Star Charm Bangle. Carry the North Star as a constant and dependable guide - its direction never fails you. This bracelet comes in a silver or gold finish, and can be layered for a fun stacked look. *Available in our Meriden, Waterbury, and Torrington Michaels Jewelers locations.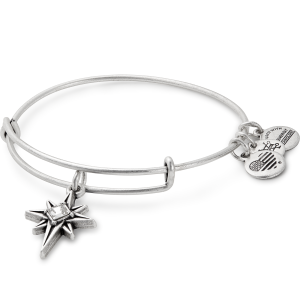 Alex And Ani North Star Charm Bangle
#4 PANDORA ROSE TIMELESS ELEGANCE EARRINGS - $100
We also wanted to feature the PANDORA Rose Timeless Elegance Earrings for all of the rose gold tone lovers out there! These earrings feature a halo of cubic zirconia stones surrounding a danube-cut center stone. PANDORA Rose can be described as a unique metal blend consisting of copper and silver with rose gold plating. This timeless design is also available in sterling silver.
PANDORA Rose Timeless Elegance Earrings
#5 STERLING SILVER FASHION PENDANT - $99
Our final holiday gift guide pick is this sterling silver fashion pendant. This necklace is 18 inches in length, and has a brushed finished tear drop slide. It can be dressed up or down, and is great for any occasion.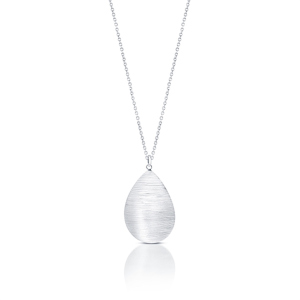 Sterling Silver Fashion Pendant
Well, that's a wrap for our holiday gift guide under $150. We hope that these ideas will help you find the perfect gift for any woman in your life. We would love for you to share your favorite jewelry piece from this guide in the comments below! Happy Holidays!