Today we are obsessing over all things that can fit in a little box. Shout out to Birch Box and Bark Box who started the trend of multiple goodies delivered to your doorstep (which by the way, make great bridesmaids & wedding pooch gifts!) We took it upon ourselves to follow this trend and put together a box for your hubby-to-be on your big day to help him feel loved and appreciated!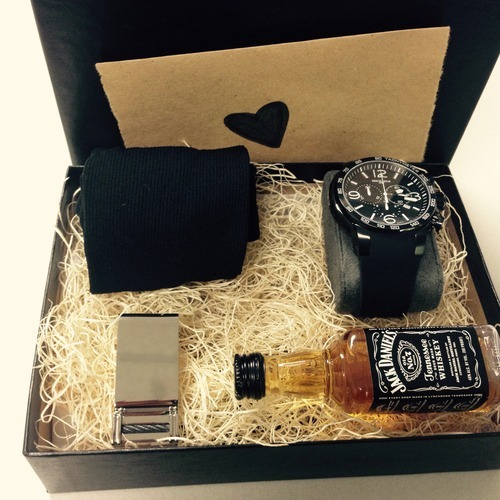 This box contains all the essentials for your man to make it to the aisle:
Socks to keep his feet warm
A watch to make sure he's on time
A little help from Jack to calm his nerves
Lastly, a money clip to hold all of the essentials in a fashionable manner
What do you think? What did you give or are you planning to give as a grooms gift?